These short tours take place throughout the penitentiary, each lasting from five to 20 minutes. An Eastern State educator engages visitors by leading an activity, exploring a special topic, or sharing a space not otherwise open to the public.
Hands-On History tours are included with admission, subject to availability.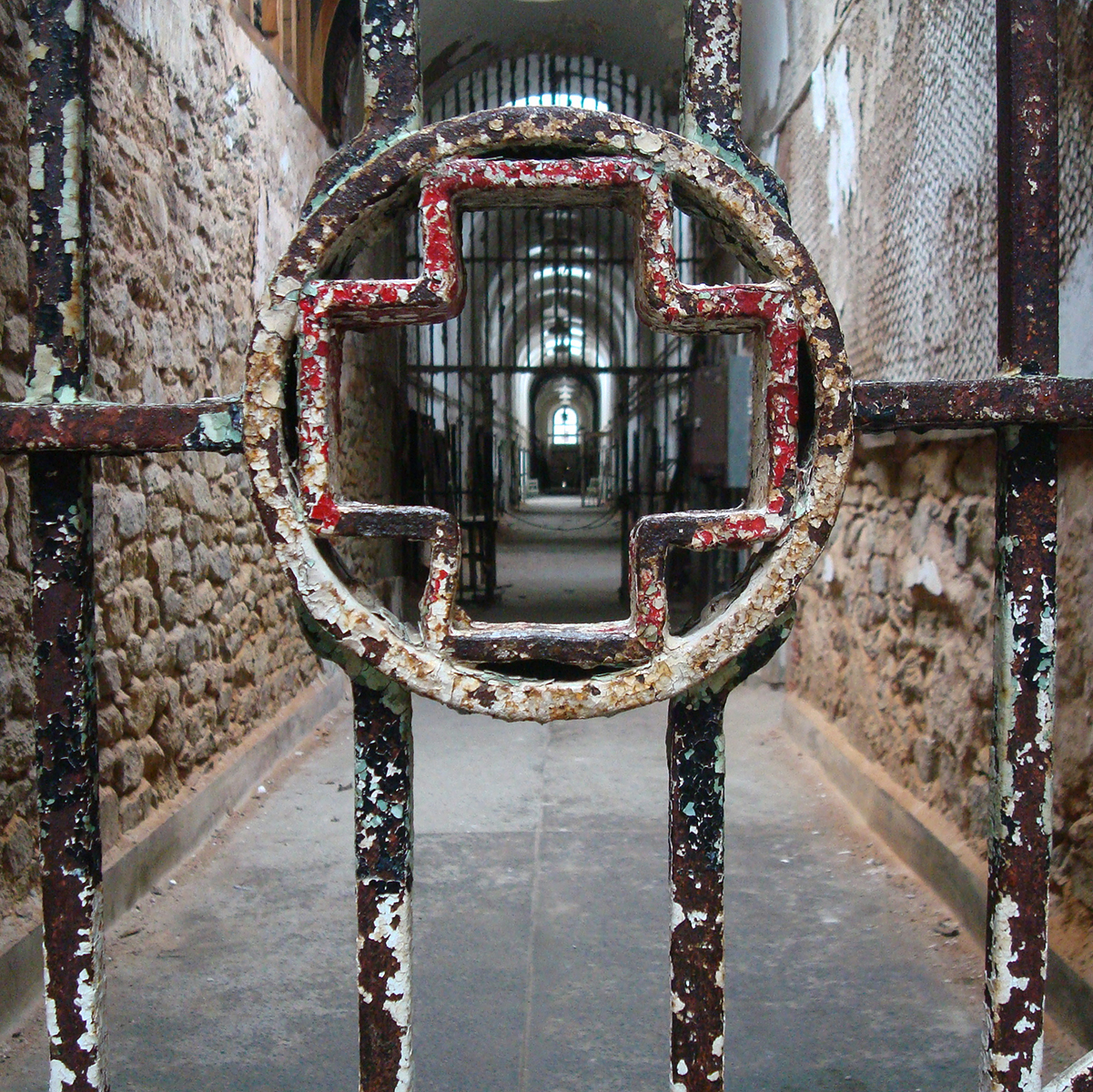 Visiting during the day? Current experiences include Soup Alley, Hospital, and Catholic Chaplain's Office. Our Hands-On History schedule changes daily. If you're interested in taking one or more of these short tours, ask any staff member for more information.
Visiting during Night Tours: Summer Twilight? We're offering a different experience every month. August's theme is "Creativity." Through September 4, enjoy special Hands-On History tour "Music Behind Prison Walls." Explore how people incarcerated at Eastern State expressed themselves through music and get a closer look at artist installation DLP Mirror, inspired by a musical composition written by a man named David Lee Powell while he was incarcerated on death row in Texas.