The health and safety of our staff and visitors remains our top priority, and we will meet or exceed all guidelines issued by the City of Philadelphia and the Commonwealth of Pennsylvania. Read on or watch the video at the bottom of this page to learn more about what you can expect during your visit.

Hours of Operation
The penitentiary is open Wednesday through Sunday from 10:00 am to 5:00 pm.
Plus, on Thursday, Friday, and Saturday evenings from May 7 through September 4, 2021, visitors can explore Eastern State as the sun goes down at special event, Night Tours: Summer Twilight. Learn more here.

Advance Tickets Required
All tickets must be purchased online in advance. No tickets will be available at the door. In order to maintain limited capacity and allow for physical distancing, visitors will select a 30-minute entry window.
For daytime tours, timed reservations are not required for --
Eastern State members
visitors redeeming 2021 Flex Tickets, free ticket vouchers, or BOGO passes
neighbors visiting on 191FREE0 days
visitors utilizing our accessible, discounted admission programs (e.g. ACCESS Card) or Philadelphia high school students visiting for free through STAMP
Library Pass holders
visitors who have purchased tickets through a third party such as CityPASS

For Night Tours: Summer Twilight, timed reservations are not required for Eastern State members. Members get free admission for as many individuals as their membership level allows with a cap of four people. Members can also purchase additional tickets at the door for 20% off as capacity allows. Member must be present to purchase tickets at this discounted rate.
Flex Tickets, free ticket vouchers, or any other free or discounted admission offers listed above are not valid for special events like Night Tours.

Health and Safety
While inside any building, as mandated by the City of Philadelphia, all staff and visitors (ages 2+) are required to wear a face mask over their nose and mouth at all times, even if they've received a COVID-19 vaccine. Fully vaccinated visitors may remove their masks when in outdoor locations within the penitentiary complex. If you do not have your own mask, you can purchase a fabric mask when you buy your ticket online.
Hand sanitizer is available, and visitors will be asked to sanitize their hands before entering the site.
Physical distancing is required in any queues and throughout the site. Markers will be present to help ensure that groups of visitors remain 6 feet (2 meters) apart at all times.
When possible, doors will be propped open to increase ventilation of enclosed areas.
Cleaning, particularly of high-touch areas, has been increased.
Plexiglass shields have been installed in admissions and at any other points of contact.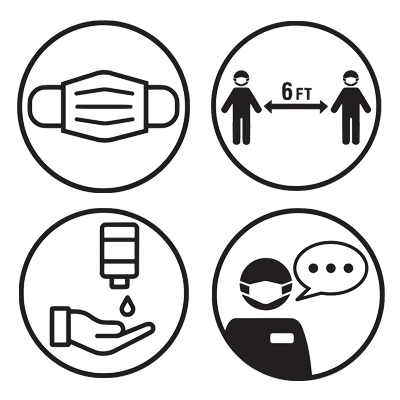 Other Changes to Your Visit
To help facilitate physical distancing, we've mapped out several linear, one-way tour routes that feature our most popular programming. When you arrive, you'll be asked to stay on a linear, one-way route as you listen to our main audio tour (audio stops 1-10). The main audio tour ends at The Big Graph and its climate-controlled companion exhibit Prisons Today. From there, you can choose to follow our suggested routes or explore any open areas of the penitentiary freely, as long as you keep 6 feet apart from other groups.
We are not offering guide-led group tours, our public guide-led tour, or Hands-On History experiences at this time.
To reduce contact, you may take a photo of a map displayed in front of the penitentiary or view a digital map online or scanning one of the QR codes on site. Click here for a daytime tour map. Click here for a Night Tours: Summer Twilight map.
All audio guides and headphones are thoroughly sanitized between uses.
Our typical photography guidelines remain; however, tripods and other equipment are not allowed on site.
Amenities/Museum Store
Our museum store has been temporarily relocated. Drinks and other convenience items are available for purchase in admissions. We also have convenience items and a selection of best-selling merchandise for sale at a museum store in our Dialogue Space, adjacent to the Prisons Today exhibit. In addition, you can shop our online store.
Our bag check is closed, so please consider limiting what you bring with you.
Restrooms on site are limited to a three-stall restroom trailer with flush toilets and running water (located near the start of your tour). One stall is ADA accessible. Restrooms are cleaned frequently throughout the day, and physical distancing is required when queuing here or anywhere on site.
Still have questions?
Contact us at [email protected] or 215-236-3300 for more information.

Click here for a version of this video with closed captions.

---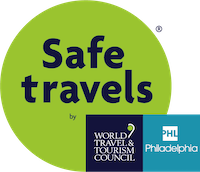 We're proud to join the Philadelphia Convention & Visitors Bureau in registering for a SafeTravels Stamp from the World Travel & Tourism Council, signaling our commitment to safely welcoming visitors from around the globe.