Many groups take trips to Eastern State Penitentiary during Halloween! Professional organizations, scout troops, fraternities, corporations, and sports teams often share the terror on these unnerving tours.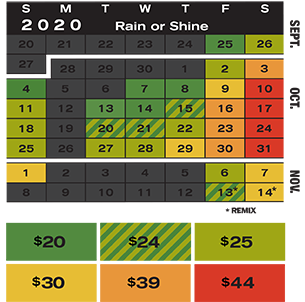 Special group rates (20 people or more) are available on all show nights. Since there are no service fees on group tickets, you will save at least $4.75 per ticket. Some nights have even more savings!
2020 tickets are now on sale! Please call our group sales team at (215) 309-4900 to purchase.
Questions? Call our email our groups sales team at (215) 309-4900 or [email protected].
Visitors who opt in for the more intense experience may be grabbed, held back, sent into hidden passageways, and even temporarily separated from the group.
The event features Hollywood-quality sets, costumes, special FX makeup, custom-designed soundtracks, and a cast of more than 200 performers
Ticket price includes all six attractions
Group size: 20-300 participants
Timed entry: half-hour entry windows
Duration: 90 minutes - 2 hours. (Includes arrival experience, attractions, and shopping)
The Speakeasy at Al Capone's Cell
After experiencing Terror Behind the Walls, your group can calm their nerves in our exclusive Speakeasy at Al Capone's Cell. Enjoy live entertainment, surprising adventures, and a complimentary glass of wine, Yards beer, or Coca-Cola soft drink.
Discounted Admission: $9 per person when you buy 20 or more tickets online. $10 at the door.
Daytime Prison Tours
Want to make a day of it? Eastern State Penitentiary is open for daytime prison tours every day, year round.