Last year, we stood on Eastern State's historic baseball field and congratulated seven young adults. These graduates, members of our 2021 Masonry Academy crew, had just spent a month restoring portions of two Eastern State walls, enjoying presentations from experts, and sharing their work with visitors through our Hands-On History program. And just weeks later, three members of the crew signed on as apprentices with local trade unions.
Now, we're getting ready to kick off our 2022 Masonry Academy. And we need your help to grow this vital career pathway, and others like it, for years to come.


The Masonry Academy is just one part of the brand-new Preservation Trades Center (PTC) at Eastern State Penitentiary. Decades in the making, the PTC is a hub for workforce development, connecting people who are currently underrepresented in the preservation trades to paid job training and long-term career opportunities in fields like masonry, and – someday soon – carpentry, metal-bending and more.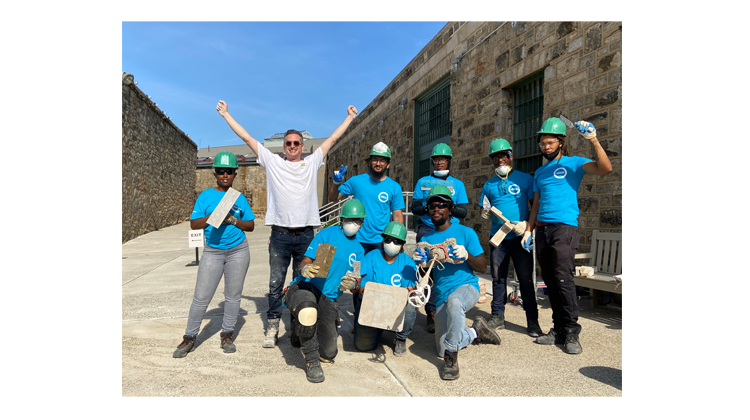 As we embark on the PTC's second year, we have high hopes. But we can't do this alone. We need to raise at least $15,000 to cover remaining expenses for this year. Anything we raise beyond that will help us realize our long-term goals of creating a permanent workshop on site and expanding with programs in other trades.
Your gift today helps provide career opportunities for young Philadelphians, bolster a workforce in dire need of well-trained jobseekers, and stabilize this remarkable historic site. Thank you for your support!
Header photo by Albert Lee